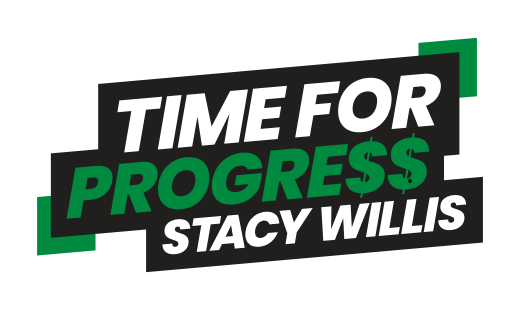 Born and raised in Oklahoma City, Stacy Willis began her career in the Accounts Receivables Management industry 29 years ago. Stacy is Director of Operations for Account Management Resources, a mid-sized collection agency in Oklahoma City. In 2013, she earned the Scholar designation from the American Collectors Association and went on to earn the title of Professional Collection Specialist in 2015. Stacy was elected to the 2019 ACA Board of Directors and is Treasurer and founding member of the Southwest Collectors Association. Stacy and her husband Kurt, married for 31 years, have two daughters and one granddaughter. Stacy is a trusted professional with a vision for the future and thinks it's Time for Progress.
Vote for Stacy Willis as a member of the 2020 ACA Board of Directors!
A Message from Stacy Willis
I am looking forward to the ACA International 2020 Virtual Convention and Expo! While I'll miss gathering together in person, it is exciting that we will still be able to interact and learn with the help of such innovative technology! Such progress allows us to adapt and reinvent the way we meet and not be deterred by current conditions.
Similarly, I think it's Time for Progress in our industry and in the association. You elected me last year because you agreed it was time for change. With board experience and as an industry leader, my re-election will ensure improved public perception of our work and advance the fight for technological and legal modernization.
Experience
I have served the industry at all levels and know how to solve challenges. My dedication and experienced leadership will move the industry forward.
Excellence
I will work to help our members protect their reputations while bringing high-talent employees into the industry.
Evolution
I will lead the fight for updated regulations so our industry can continue to operate effectively and respectfully in a modern environment.
As a board member, I will focus on the most crucial challenges and opportunities facing our consumers in financial distress, the talent needed in our industry, and bringing balance to outdated and burdensome regulations.
Can I count on you for your support?