LEADERSHIP
AMR has a team of knowledgeable, results-driven, leaders who are passionate about working with customers and consumers. We are ready to listen, eager to learn, and open to new ideas in the ever-changing and increasingly complex debt recovery/collection industry.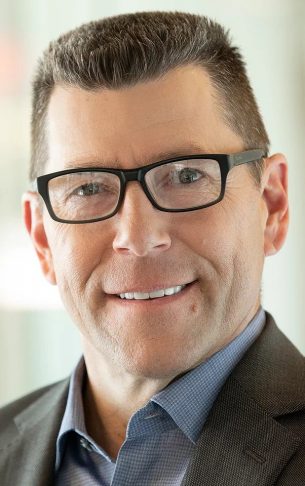 President/CEO
RICHARD COOK
Richard has extensive experience in mortgage lending, handling negotiations and leading a team. Through the Lean Six Sigma business philosophy, he helps the company improve performance, remove waste and reduce variation.
Richard is passionate about growing AMR and the greater Oklahoma City community through positive leadership and mentoring. He is actively involved in Leadership Oklahoma City (Class XXVII) and is a member of the Young Presidents organization.
In collaboration with Halliburton and Texaco, he earned a Petroleum Drill Fluids Engineering certification and a Petroleum Marketing/Petroleum Finance certification from the University of Houston in 1985. He later continued his education through programs at Northwestern University's Kellogg School of Business and Harvard Business School.
A true outdoorsman, Richard spends his free time fishing and working his exotic game ranch, where he raises wild rams, Russian boars and longhorns.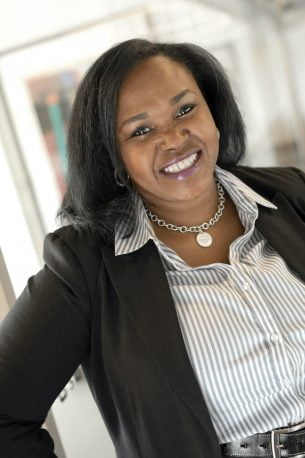 Chief Financial Officer
HELEN S. RAMBO, MBA/CPA
Helen became a CPA in 1993 and has extensive finance and accounting experience across a variety of industries. She previously worked in the education, state government and federal contracting sectors and owns a small business, ARC Consulting, Inc., established in 1999. Prior to joining AMR, Helen managed a $73 million budget as acting vice president of fiscal and administrative affairs at Langston University.
She earned a bachelor's degree in accounting from Oklahoma State University in 1990 and a master's of business administration degree from the University of Central Oklahoma in 2005.
Helen is a member of the Oklahoma City Alumnae Chapter of Delta Sigma Theta Sorority, Inc., and is the treasurer and finance chair of the Opportunities Industrialization Center of Oklahoma County. She has served on the Oklahoma Teachers Retirement System Board of Trustees and was included in the Oklahoma Journal Record's inaugural class of "Achievers Under 40."
She is currently writing her first book: "Debt Free is the New Rich."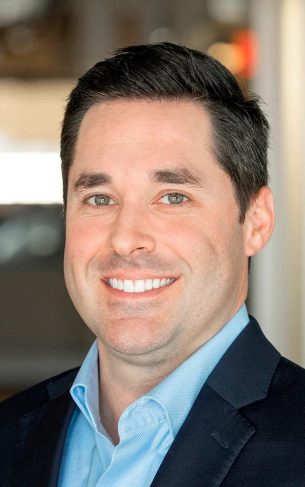 Managing Partner
TAYLOR FUDGE
Taylor Fudge joined AMR in 2009. Prior to his current role as managing partner, he served as a legal clerk, insurance adjuster, client relations manager and director of sales and marketing. He is a certified Lean/Six Sigma Green Belt and holds a Professional Collections Specialist license from ACA International.
He graduated from Oklahoma State University in 2007 with a bachelor's degree in marketing and economics and from Oklahoma City University in 2009 with a master's of business administration degree in finance. Taylor continued his education, focusing on leadership and entrepreneurship, at Harvard University and Northwestern University.
Taylor serves as a committee leader for United Way of Central Oklahoma and is president-elect for the Board of Directors at Upward Transitions, a local nonprofit working to end generational poverty. He received the Delores Fund Benefactor Award from the Oklahoma Coalition Against Domestic Violence and Sexual Assault for philanthropic activities, is a NextGen 30 Under 30 award recipient, is co-founder of the St. Joseph's Society at his parish and a graduate of Leadership Oklahoma City's signature program (Class 38). Additionally, Taylor was appointed to serve as Chairperson for Oklahoma City's Historic Preservation Commission, and in 2020 he was named one of Oklahoma City's most powerful young professionals.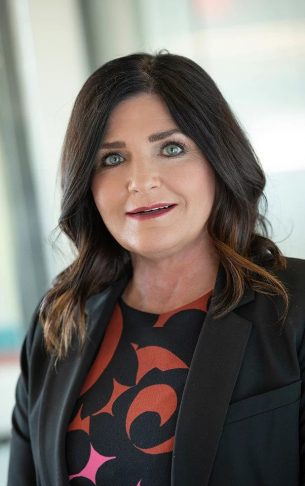 Director of Operations
STACY J. WILLIS
An Oklahoma City native, Stacy has served as AMR's director of operations since 1995. In her role, she works with department managers to develop and maintain strategic goals, operational policies and procedures, as well as setting standards for and monitoring customer service, agency performance, compliance and quality assurance.
Stacy graduated from Oklahoma State University in 1995 with a general studies degree. She earned Scholar designation from ACA International in 2012 and received the title of Professional Collection Specialist in 2015. She is a founding member and Treasurer of the Southwest Collectors Association, was on the 2019 Board of Directors for ACA International and regularly attends the ACA Convention.
Stacy enjoys volunteering for AMR's wellness committee and is involved with organizations like the Susan G. Komen Race for the Cure, the Walk to End Lupus Now, the American Heart Association and Oklahoma Arts Council. She is also a graduate of Leadership Oklahoma Class 37.
In her spare time, Stacy enjoys spending time with her husband, Kurt, their two daughters and granddaughter, Adilyn. She loves to read and is an avid University of Oklahoma sports fan, regularly attending football and basketball games to cheer on her Sooners. She is well-known around the office for her love of handbags, team decorations and participation in sports rivalries.
HR Director
JILL HUDSON, ESQ., SPHR
Jill has a broad background in human resources (HR) compliance, strategic planning, organizational culture, employee relations, benefits design and administration, compensation planning, organizational design, performance management and training and development. She previously held executive HR positions with Macy's Department Stores, McDonald's Corporation and Sonic Drive-In and served as the chief HR officer and executive vice president for Bob Moore Auto Group in Oklahoma City.
Jill holds a bachelor's degree in psychology and a Juris Doctorate degree from Oklahoma City University. She earned a secondary education certification from Ohio Northern University and has completed significant coursework toward a Ph.D. in industrial/organizational psychology at the University of Georgia. She is a certified mediator and has held the Senior Professional in Human Resources (SPHR) designation for over 20 years.
Outside of AMR, Jill is an adjunct faculty member, providing instruction for graduate and undergraduate degree programs both in person and online.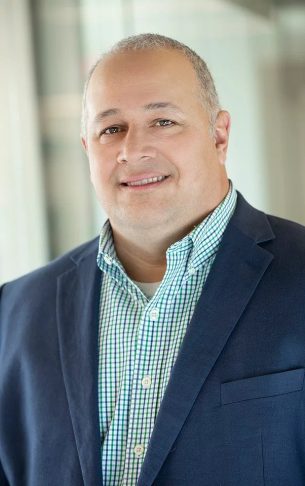 Director of Sales
PETER PITCHFORD
Peter has over two decades' experience in the collections industry. He began his career in 1997 as a recovery specialist and moved into a sales position in 1999. He knows what it takes to create healthy and successful relationships with customers.
He attended Oklahoma State University (OSU) and graduated from the University of Phoenix with a bachelor's degree in business management and a minor in human resource management. Peter received his master's of business administration degree from Southern Nazarene University in 2006.
Peter is a founding member and Unit Director of the Southwest Collectors Association. He is a certified Professional Collection Specialist from ACA International, a former board member of the Eastern Oklahoma Medical Group Managers Association, a member of the Oklahoma Healthcare Financial management Association and a member of the Artists' Coalition of Stillwater, OK.
Peter enjoys golfing, attending OSU sporting events and going on camping trips with his wife, Amy. He is also an avid metal detector and makes custom coin rings with his finds.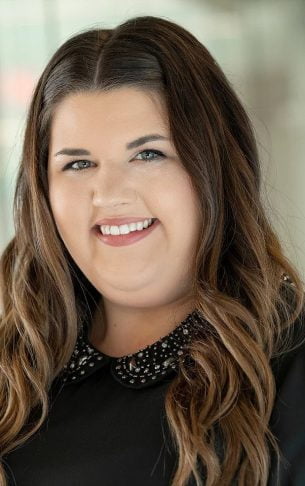 Recovery Supervisor
CAMILLE LINDSEY
Camille was hired at AMR as an entry-level recovery specialist. She quickly promoted to trainer after the successful creation of AMR's Training Program and was promoted again to recovery supervisor, her current role. As recovery supervisor, she manages the day-to-day operations of the recovery team and works closely with the quality assurance and compliance departments to ensure all collection efforts adhere to current and evolving federal, state and local collection laws.
She is currently pursuing a bachelor's degree in business administration from Rose State College while continuing collection education through ACA International training programs.
Camille is a member of ACA International and is a certified Professional Collection Specialist through the organization.
In her spare time, she enjoys volunteering for fundraising campaigns with the United Way of Central Oklahoma, Susan G. Komen Race for the Cure, the Heart Walk of Central Oklahoma, Allied Arts and the Oklahoma City Arts Festival. Camille also volunteers as a homeroom mom at her son Marvin's elementary school.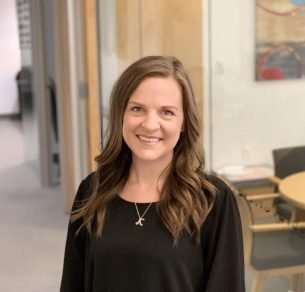 Support Supervisor
KENDRA WOLTZ
Kendra began her career at AMR in 2012 as a receptionist and worked her way up through roles as a client service representative, support team lead and support supervisor, her current position. As a support supervisor, Kendra maintains client relationships and helps onboard new clients. She also oversees the daily functions of the clerical and support teams, including payment entries and processing new data files.
She is a member of the Oklahoma Collectors Association and ACA International, through which she is a certified Professional Collection Specialist.
Kendra is involved with the United Way of Central Oklahoma, Susan G. Komen Race for the Cure, the Heart Walk of Central Oklahoma, Allied Arts and the Oklahoma City Arts Festival. She has two children, Griffin and Lowyn, and together they enjoy attending school activities, playing in the water and being outside.